YOUR GUIDE TO BUYING A HOME.
There's a lot that goes into buying a house, but it doesn't have to feel overwhelming. Let us take on the stress so you can enjoy the journey of finding the right house that you get to call "home." To get started, fill out our buyer form and we will set up your custom search assistant. Continue scrolling to view the Buyer Guide.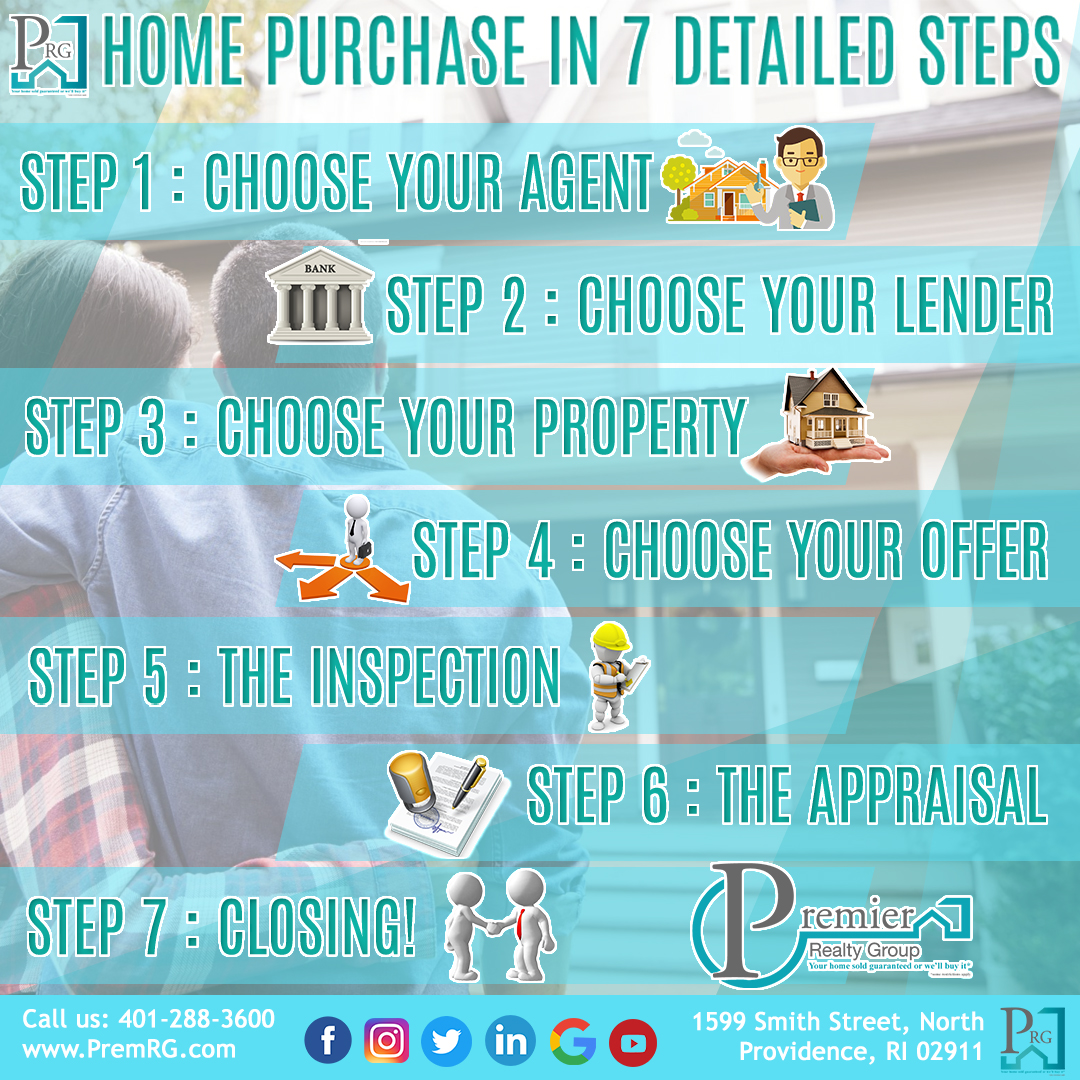 HOME PURCHASE
SELECT AN AGENT
Truly, this is a decision that should not be taken lightly. You're about to make one of the largest purchases of your life. More than that, you're deciding where you're going to do life with the ones you love. It's a big deal. It's your home.
What's the Difference?
There are many, many agents to choose from. If you think hard enough, you probably know a handful of them. However, just because you are friends or family with an agent does not mean they're qualified to represent you in the purchase of your largest investment. All real estate agents are not the same.
Time invested matters. Part-time agents often mean well but lack the experience necessary to help you successfully navigate the buying process and avoid the myriad of pitfalls along the way. Seconds matter when real estate deals are being put together - a part-time agent may not be available when it counts, which can cost you a deal. End of the day, an agent working in real estate full-time is more likely to have gathered the experience and availability necessary to make your home-buying process seamless.
A good agent knows what's going on in the market, is actively previewing and showing homes, is trained and experienced in effective negotiating tactics, has expert knowledge of the local contract and the buying process, has at least a basic understanding of home construction and repairs and the costs associated with them, has a flexible schedule, and is committed to integrity and protecting your interests.
Why Langston Group? At Langston Group, we are all full-time agents, and we have all put in the time and effort to be the best at what we do. At Langston Group, we build relationships first and foremost. We care for clients the way we would want to be cared for. We work alongside other agents well in a competitive market because we know the difference cooperation and kindness make when deals become complex or sticky. Here's what these priorities have earned us: a name other agents trust and choose to work with, being ranked in the top 1% of over 300 agents in the Greater Springfield Board of Realtors, and consistent 5-star reviews on both Zillow and Facebook.
SELECT A LENDER
If you're not in a position to pay for your home purchase in full out of your pocket, you'll need some sort of financing. In some cases, the owner of the property you're purchasing may provide financing. In most cases, however, you'll need to find a lender at a traditional lending institution - a bank, credit union, or mortgage company.
What's the difference?
Like your real estate agent, the lender you choose can have a profound impact on your real estate transaction. Shopping around for the best interest rate isn't a bad idea, however, you'll find most lending institutions are going to be fairly comparable when it comes to interest rates. The interest rate is only one factor in selecting your lender, and, some would argue, not the most important. Good loan officers are problem solvers.
They're able to come up with creative solutions to issues that could derail a transaction in the hands of a lesser lender. Between qualifying buyers and satisfying underwriters, appraisers, and government regulations, there's quite a lot that has to go right to get you from prequalification to funding! A good loan officer will help you get there. They'll also help you identify the best loan program for your situation, and get you the best rates. Loan officers that lack experience, creativity, organizational skills, and care can cause delays in closing, or even the loss of a deal. For those reasons, when a buyer selects a lender whom their real estate agent is unfamiliar with, it's not unusual for that agent to get nervous. An experienced real estate agent will have good working relationships with several lenders and will be happy to recommend lenders so that you can find the right fit for you and your situation.
Pre-qualification vs. Pre-Approval
Pre-qualification is the initial step in the home loan process. It's the stage at which the lender gets a general overview of your financial situation. Based on the information that you provide the lender relating to your income, debts, and assets, the lender can give you an idea of how much you can borrow. Because this information has not been verified at this stage, it is subject to change. Essentially a prequalification is the lender saying, "yeah, I think we can do that" and does not hold the same weight as a pre-approval.
Pre-Approval for a mortgage is a much more involved process than being prequalified. It means that you have officially applied for a home loan and provided the lender with the documentation necessary to verify your financial background. At this stage, the lender will also check your credit score. Your lender will be able to tell you what amount you can afford. In some cases, you may be able to lock in an interest rate at this point. In a competitive market, it's very important to have a "pre-approval letter" from your lender that your REALTOR® can present with your offer to let sellers know that you are a serious buyer!
FIND YOUR HOME
This is where things get exciting! Shopping for a home is like any other kind of shopping in that it can be an incredibly fun experience or an incredibly frustrating experience.
When homebuyers jump into home shopping without a process, it can quickly become overwhelming and stressful. Once buyers become stressed, one of two things happens, depending on the individual's personality. Either a decision is made in haste, or they avoid making a decision altogether. Both scenarios are not ideal if your goal is to find the right house and get the best deal possible.
Luckily, we have a process, based on experience and science that helps buyers find the right home, make a decision with a clear mind, and get the best deal possible.
The Myth of the "Perfect Home"
The perfect home does not exist. We've worked with many, many buyers, and they always find a home that they love, but it's never "perfect". Even people with a seemingly limitless budget who build a custom home will at some point find some fault with their home. It's very important to set realistic goals and understand that you're not trying to find the "perfect" home, but the "right" home. Make a list of priorities - what features and amenities are most important to you in your next home - and understand that you may have to compromise on some things, especially if your "wants" exceed your budget.
One of the most important aspects of our job is to help our clients achieve clarity. Confusion and clouded judgment never leads to a good decision. To avoid confusion, we try to avoid information overload. The best way to do this is to use the process of elimination to narrow the options to the top 3 homes. Once we've found the 3 best homes, we then dive in a little deeper and start to analyze the information on the homes, determine market values, and look at utility costs, etc. One of the things that can cloud judgment is emotion. Home buying is an exciting experience! Being overly enthused about a house can lead to buyers paying too much. Also, anger during the negotiating process can cause buyers to walk away from a home that is a good value and the best fit for them. Our job is to help diffuse those emotions and encourage our clients to think rationally, and make the best decision for themselves and their families!
WRITE AN OFFER
So, you've found the house that you love - it's time to move on it! If it's a seller's market, homes may sell in a matter of hours with multiple buyers competing for it - so there may not be much time to think about it or sleep on it. However, it's never wise to rush into a purchase - especially when it's likely the most expensive purchase you'll make! As your advisors, we'll do the research to let you know what the fair market value for the home is, and work with you to develop a negotiating strategy so that you can make an informed decision, and not miss out on a great property.
We will prepare the offer on our Contract form and send it to the listing agent. Ideally, we like to meet with you in person to go over the Contract. We want to make sure you understand what you are signing. The Contract covers the terms of the sale - what is included in the purchase, the sales price, contingencies, etc.
Once we've prepared our offer, we'll send it to the listing agent, and notify them by phone that we have sent an offer over. They will have three options: best case scenario - they accept our offer. They also may counter with a different price or terms, or they may reject it entirely.
Once we've come to an agreement on price and terms, and all parties have signed the Contract and addenda, we are officially Under Contract! We'll send the contract to your lender and the title company so they can begin preparing the loan and the closing documents.
Obviously, as a buyer, you want to get the best deal possible, and we as your representatives want that for you too! We will look at several factors - comparable home values, days on market, motivation of the seller, market conditions, buyer competition - to come up with a good offer price to make sure you get the best deal possible. In most instances, we try to avoid "Lowball" offers. Coming in too low can often backfire on you. Just as purchasing a house is an emotional experience for you as a buyer, it is a very emotional experience for a seller as well - this isn't just a house, this is their home that they've made memories in, and that they've often put a lot of work into. When you come in too low, sellers often feel insulted and they will not respond favorably, often rejecting your offer rather than countering. This immediately sets a bad tone for negotiations and can cause you to miss out on the house entirely. A good agent understands the psychological aspects of negotiations and will help guide you accordingly.
DO THE DUE (DILIGENCE)
You've found the house you want to buy, you've made an offer, maybe negotiated back and forth with the seller, and you're finally under contract! Go ahead and celebrate a little, you deserve it. Now, take a deep breath, and let's get back to work! Once you're under contract, your inspection/due diligence period begins.
This is a period of time, during which you may have the property inspected and, based on the results of the inspection, ask the seller to correct defects found.
Your inspection period is dictated by the terms of the contract you signed. Typically, the inspection period begins immediately upon execution of the contract. The initial inspection period is usually 7-15 days (consult your contract). Once the seller has received your list of defects that need to be corrected, they have a period of time (usually 7-10 days, dictated by the contract) to deliver a response.
Most of the time, buyers will hire a general home inspector who will thoroughly inspect the home and deliver a report of all defects found. Some buyers elect to hire one or more specialists (plumbing, electrical, roofing, HVAC, etc) in addition to, or in lieu of a general home inspector.
If there is an issue that the general home inspector believes is beyond their scope, they may recommend that the buyer hire a specialist. It is recommended (and oftentimes, required as a condition of the loan) that you have the home inspected for termites.
Often, a general home inspector is qualified to inspect for termite activity or has a relationship with a pest control company, and the cost of the termite inspection is already factored into the general home inspection.