Key Advantages of buying a Home Today
Posted by Tianna Sanabria on Thursday, December 8, 2022 at 1:31:10 PM
By Tianna Sanabria / December 8, 2022
Comment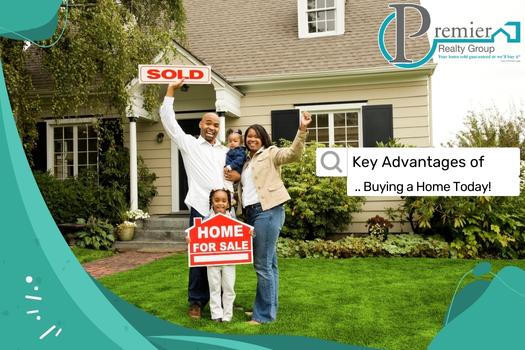 Are you thinking of buying a home? If so, you're making a smart decision! There are many advantages to buying a home today, including:
- Stability: Owning a home is one of the best ways to achieve stability and security for your family.
- Tax breaks: Homeowners receive several tax breaks, including deductions on mortgage interest and property taxes.
- Equity: Over time, your home will appreciate in value, giving you equity that you can use later in life.
- Investment: Owning a home is an excellent investment, as real estate values typically increase over time.
- Control: When you own your own home, you have more control over how it looks and functions.
- Pride of ownership: Nothing quite beats the feeling of owning your own home!
If you're ready to take the plunge and purchase a home, now is a great time to do so. With historically low interest rates on mortgages, there has never been a better opportunity to buy a house. Additionally, rising rent prices make homeownership increasingly attractive as it can save you money in the long run.
Don't miss out on this chance to join the ranks of homeownership - act now and reap all the benefits of buying a home today!
Good luck with your purchase and happy house hunting!
Conclusion: Buying a home is an exciting way to invest in yourself and your family, so don't wait any longer - get out there and find the perfect place for you. With the many advantages of homeownership and historically low interest rates, now is truly the best time to take the plunge into homeownership. So what are you waiting for? Start shopping around today and turn your dream of owning a home into reality! Good luck!